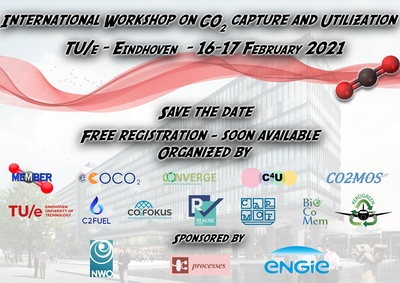 KEROGREEN, together with several EU-funded projects in the field of Carbon Capture and Conversion, were jointly organising an international workshop entitled "CO2 capture and utilization", on 16th and 17th February 2021, under the lead of Prof. Dr. Eng. Fausto Gallucci, Dean of the Department of Chemical Engineering and Chemistry and Professor at the Eindhoven University of Technology. Due to the pandemic, the event was accessible only online.
Besides posters and presentations of the 11 involved projects, external invitees from both industry and science gave lectures on the topic. Have a look at the workshop program!
The workshop was very successful! In total 256 persons from more than 70 (EU and non-EU) countries participated in it. The audience came from both companies and research organisations/universities.
Links to posters and talks, as well as to recorded presentations are available here.
We give you also access to the official project report on the workshop.